Intranet Innovation Awards 2014
The Intranet Innovation Awards are a great indicator for what's trending in the world of intranets. If the intranets presented at the Melbourne showcase are anything to go by integration and design are the hot trends for 2014/2015.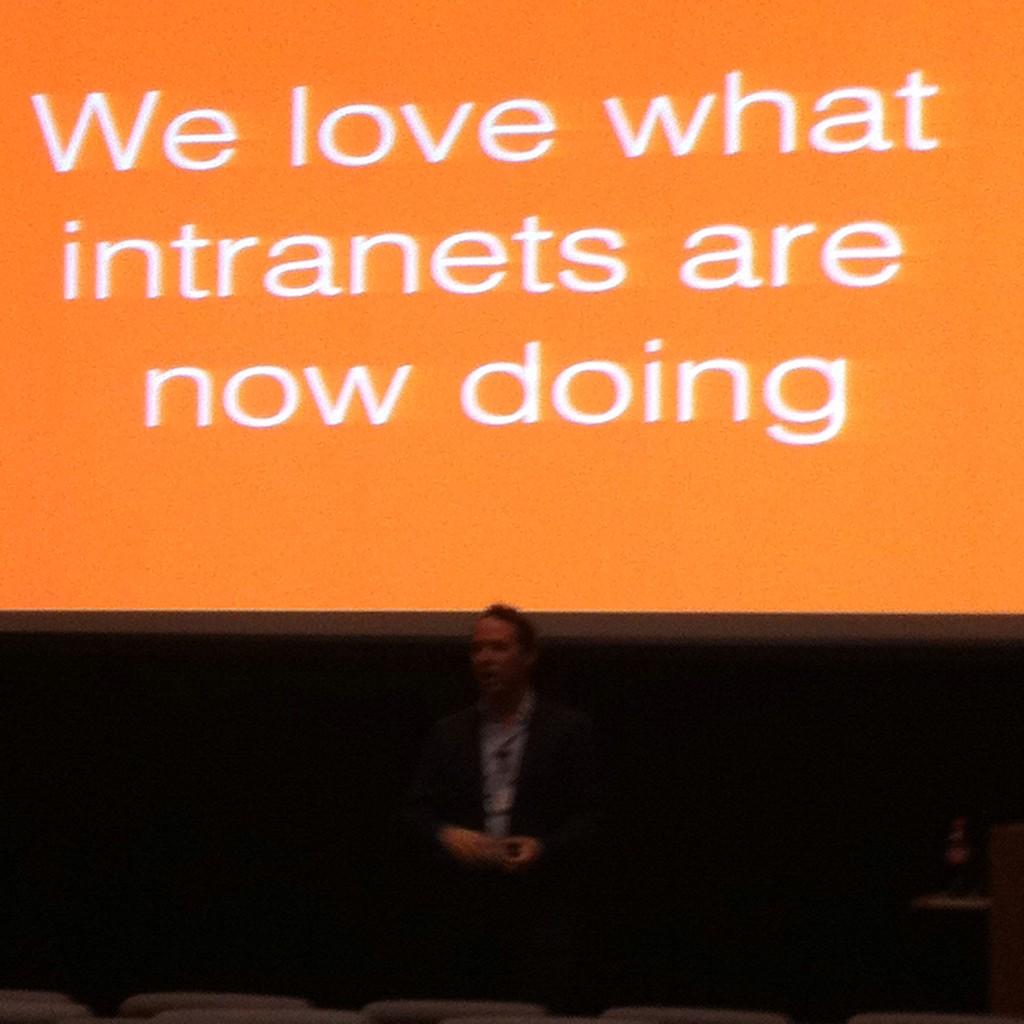 Congratulations to all of this year's winners and commended entries.
Platinum: Lakewood High School CAT program (USA).
Gold : Accolade (Netherlands), Deloitte LLP (USA), PwC, Johnson & Johnson Asia-Pacific (Singapore), Coles (Australia), NNE Pharmaplan (Denmark), University of Liverpool (UK), BSI (UK) and Ogletree Deakins (USA)
Commended: ITARICON (Germany), PUB (Singapore), Bajaj Finance (India), RFU (UK), Prophet (USA), Telstra (Australia) and Minter Ellison (Australia)
I'm looking forward to reading the detail in the 2014 report available from StepTwo Designs.
There wasn't enough time in thew few hours of showcase for James to show us all of the entries, so here are my thoughts on the handful that we got to see.
Platinum winner
This year's platinum award winner was no surprise to me. If you follow my blog  then you will already be familiar with the work of Lou Zulli and his students at Lakewood High School in Florida USA. Lou's team of 25 students scope, design, build and deploy fantastic solutions in SharePoint which are used by the staff and students. They have built numerous user friendly and beautifully designed applications such as a hall pass system, curriculum manager, mobile timetables, online forms and more. All of this by 16 year old students under Lou's guidance. A very well deserved platinum award win.
Integration
Gold award winner, the mycoles employee benefits platform is an exemplar in Office365 of change management, social and integration with SAP. The cost and resource savings from the online delivery of forms and payslips are huge and there is no doubt it will pay for itself, if it hasn't already.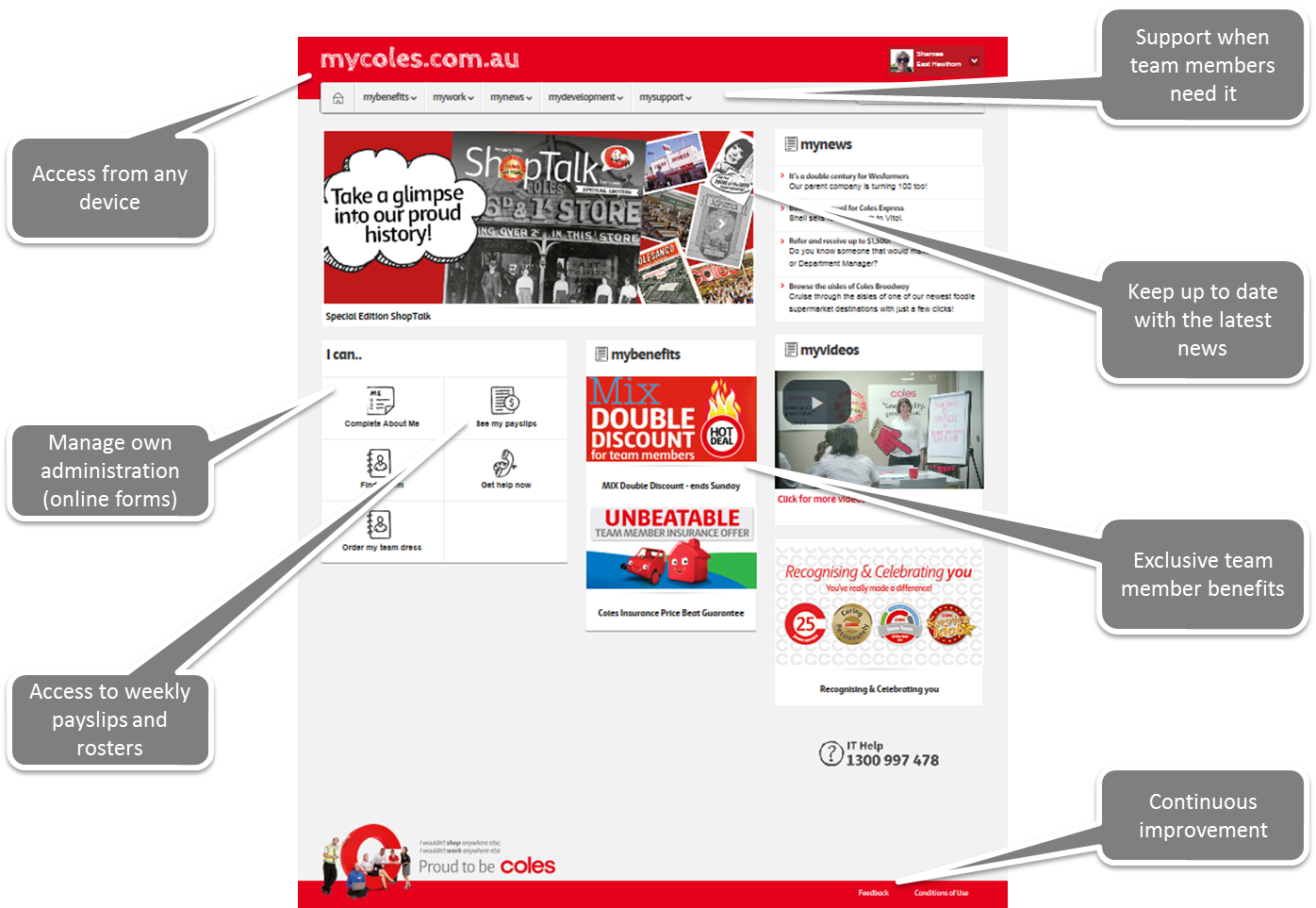 Continuing the theme of integration both Deloitte LLP with their alerts and talent management systems, and Telstra with Me Page have integrated with long lists of internal systems to aggregate content and streamline processes for their staff. Both projects seem to acknowledge the complexity involved, but you cannot deny the great outcome in each case where processes are simplified and staff are getting the information they need.
Design
There seems to be no shortage of beautiful intranets in this year's awards. However design is moving beyond the digital and into the user experience realm, a great thing to see.
The University of Liverpool (Gold winner) have a great little mobile application for students to find computers. A simple GPS enabled design which is mobile first for a reason… mobile made sense for the task. Accolade, another Gold winner, have what could be considered a next generation social intranet. The social is much more than just a feed, it's built into a task management tool where anyone can see, comment and help solve tasks assigned to other staff members. A design that must be driven not just from staff needs, but also by their culture.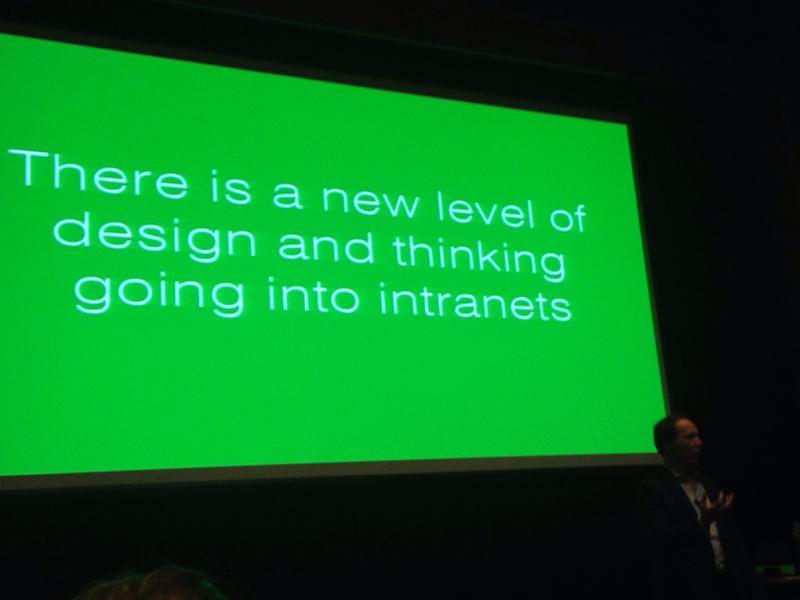 Thoughts
I can only hope that the trends of integration and design thinking start to become embedded in intranets and enterprise digital strategies. Looking at these intranets you can see attractive systems that use relevant content and data that are designed for staff, and in some cases by staff. Beyond that, and to the point of enterprise solutions, they create value. Either in cost or resource savings, or in helping staff to do their job.
More on the awards: