Getting all meta with the sketchnoting at UX Australia
I was overwhelmed by the positive response and lovely feedback about my 10 minute talk at UX Australia. I presented Seven sketchnotes in one day which is my story about how I found sketchnoting and my tips for getting started.
Even nicer than the feedback and many great discussions I had with people about sketchnoting was that of the big handful of sketchnoters at the event a few of them chose to sketchnote my talk! They were kind enough to allow me to share their sketchnotes with you which is a great representation of how diverse and unique sketchnotes can be. And how meta! Sketchnotes of a talk about sketchnoting which was designed like a sketchnote.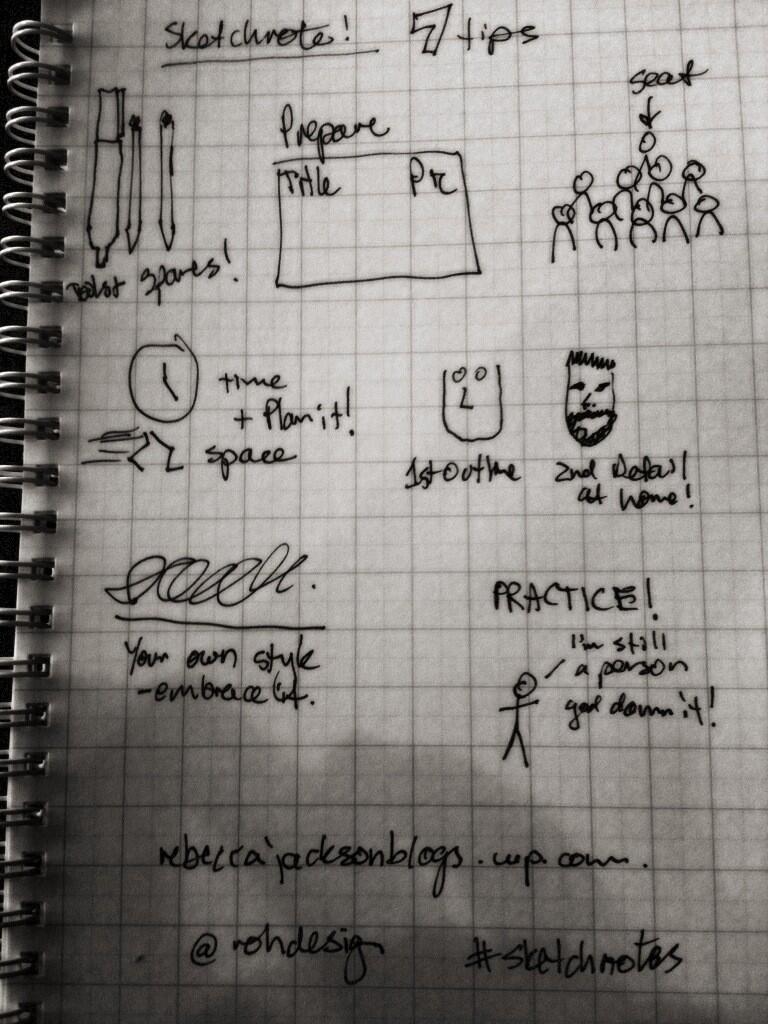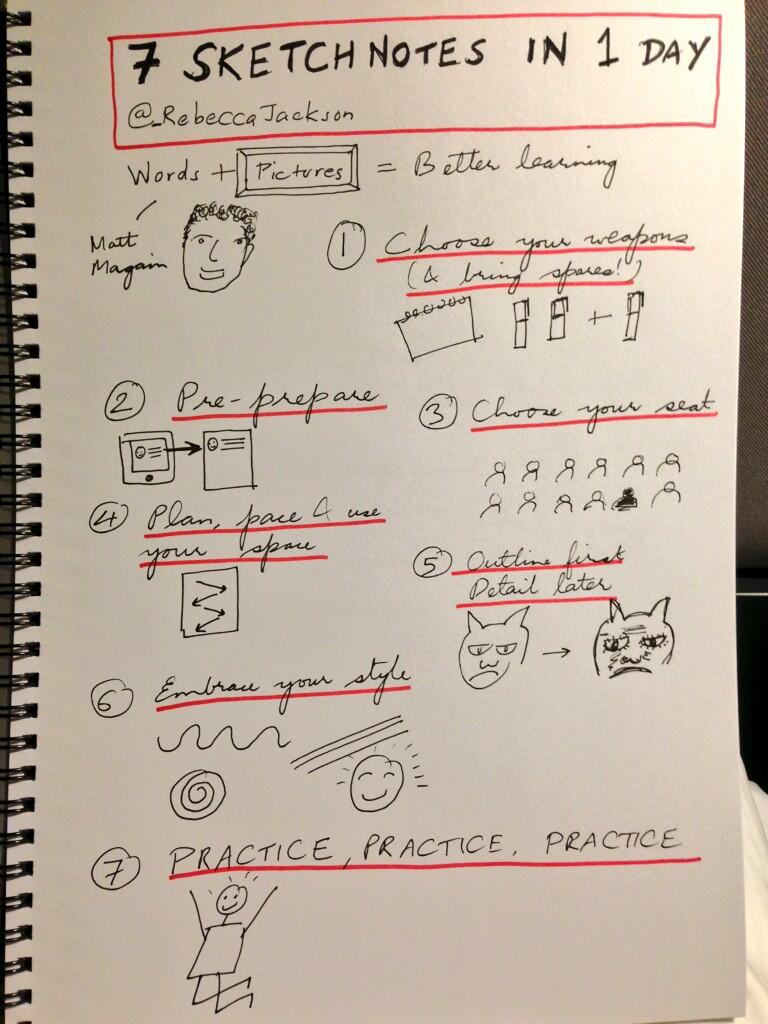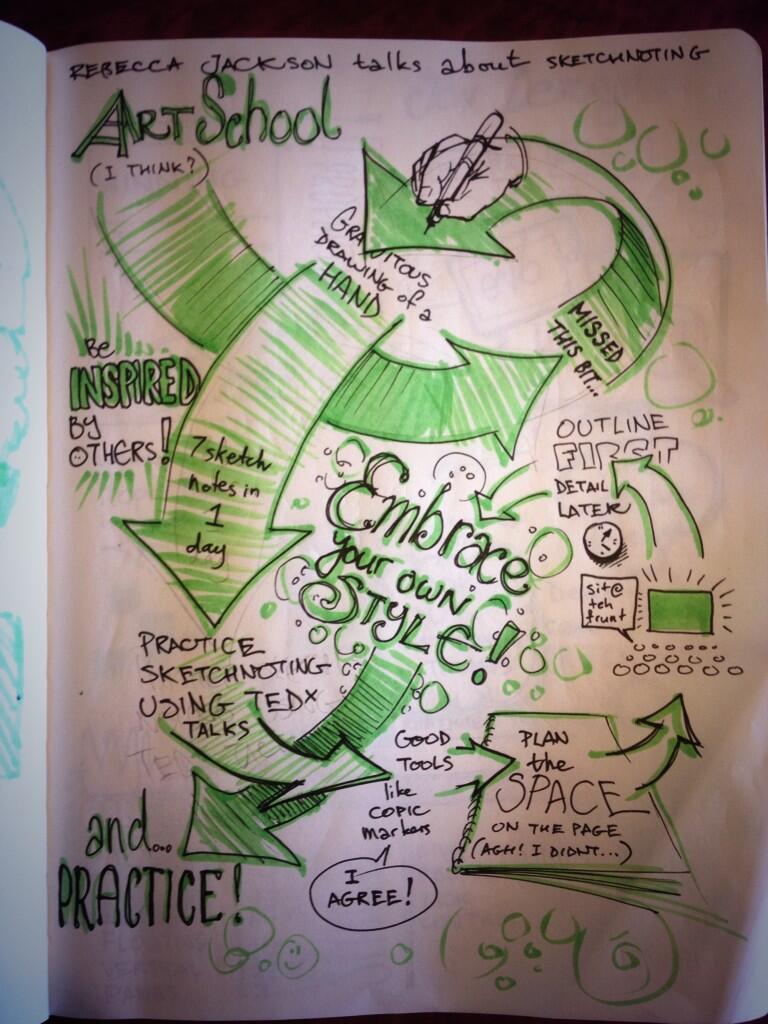 Thanks so much to Danielle, Kendall, Nirish and Ben who shared their fab sketchnotes. I had great chats with some of them and others at the conference about sketchnoting and see their personal styles and methods. My take-away is to continue to challenge myself by trying different ways of sketchnoting (different medium, digital, other formats, more colours) and to keep on practicing and sharing.
More UX Australia posts and resources: