Seeing the unseen – sketchnotes from TEDxMelbourne
TEDxMelbourne's latest event, Seeing the unseen artfully brought a variety of amazing speakers to present on a profound topic. In the beautiful Melbourne Recital Hall they introduced the afternoon with the bass driven sounds of Tusk by Fleetwood Mac (a personal favourite) and with Zara Swindells-Grose as the enigmatic emcee proceeded to up the ante with each and every presentation.
Of the three TEDxMelbourne events I have been to this year and while I have enjoyed them all I must say that they really raised the bar with this one. There are often TED videos that I watch online and wish I could have been in the room… I think that for this event I was in the room for some of the best TED talks ever.
It was my privilege to be invited to the event to graphically record the days presentations. Huge thanks to Jon, Mark and Tracey for having me as part of the event crew and congratulations on an absolutely fabulous event.
This fantastic event was rounded out with a talk and performance from the amazing Tommy Emmanuel who broke down how and why he creates his iconic sound. I was lucky enough to meet him backstage and could not resist asking for a photo.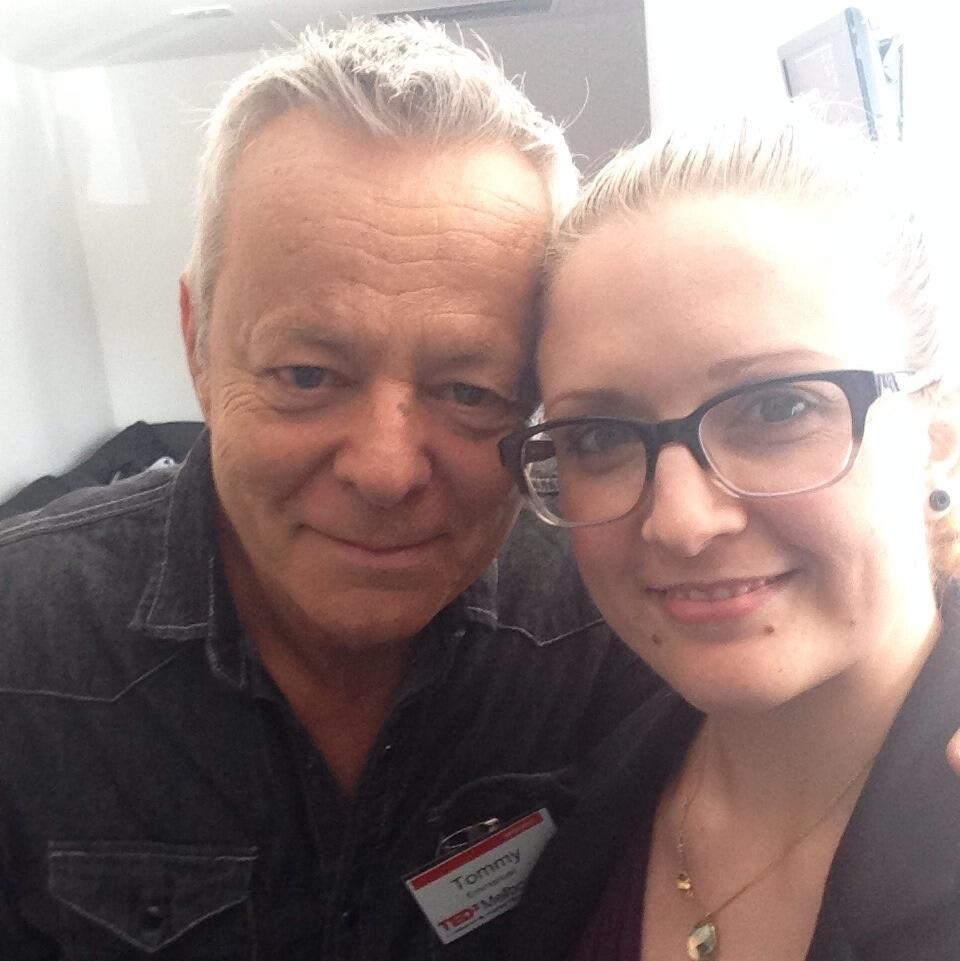 Did you also attend TEDxMelbourne or wish you had? Share your thoughts in the comments.