Deep Listening Community of Practice Sketchnotes
This morning I participated in a session of the Deep Listening Community of Practice. I thought it would be a great way to gain focus in these distracting times.
The Community of Practice is a free, facilitated, interactive session where Oscar Trimboli guides us in discussion to learn about and focus on deep listening.
I enjoyed it very much, and will be going again. It is very well facilitated, but very friendly and inclusive. Joining a morning session was a nice way to start my day. If you are interested check out Oscar's website:
I have been sketchnoting more in meetings as a way to help me focus on the content and avoid distractions. Here are my sketchnotes from the session.
---
Quick edit: Heather Willems (who I quoted in my sketchnote) also sketchnoted the session! I love seeing other peoples notes from the same content. Very apt considering that we were discussing similarities and differences in this community of practice session.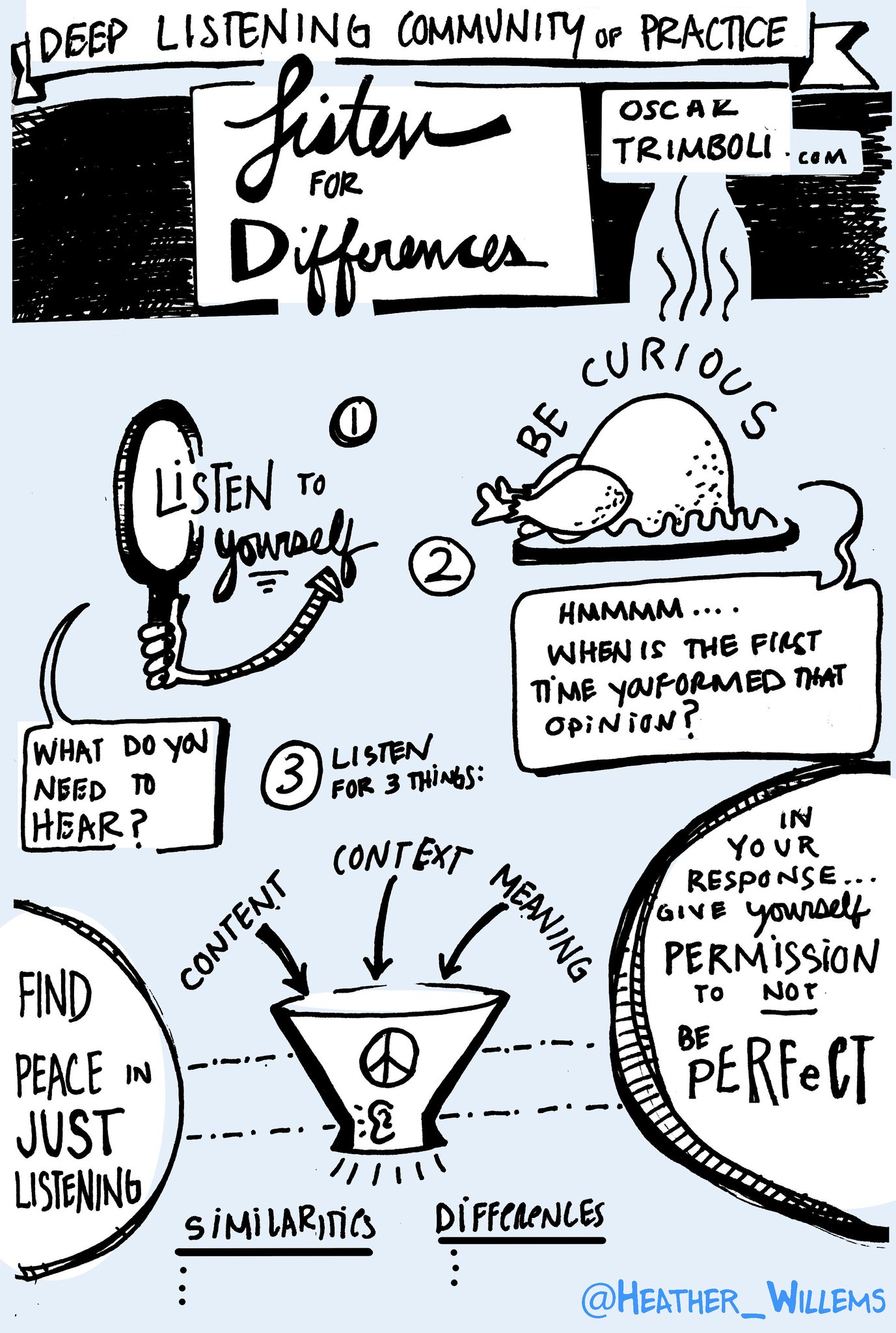 ---
---